Endeavor Uruguay's 2013 Experiencia entrepreneurship event was a huge success. The annual one-day entrepreneur conference held in Montevideo on June 13th sold out, attracting more than 1500 participants who came to pick up tips from and network with dozens of Latin America's most successful businessmen.
Presenters at Experiencia included Sebastian Lateulade of TodoTV Media and Ariel Burschtin, Álvaro García, Ruben Sosenke, the three entrepreneurs behind regional online ordering platform Pedidos Ya, Pamela Chavez of Aguamarina and Alberto Gana of Latitud90, as well as from Martin Frascaroli from Argentina-based Aivo and Guilbert Engelbienne from software heavyweight Globant.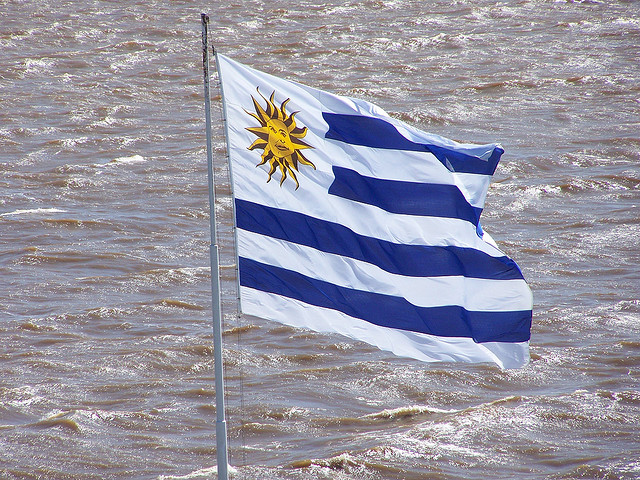 Image by J-Cornelius.
The Experiencia event began at 9:30 am with a number of presentations from Latin American business leaders, then took a break at 12:45 pm for lunch. After lunch, from 2:30 pm-6:30 pm, participants could discuss their ideas, projects and future strategies with experienced businessmen who could support these entrepreneurs in business-critical areas as well as provide comprehensive feedback.
The morning talks by Alberto Gana, Sebastián Lateulade, Martín Frascaroli, Pamela Chávez and the founders of Pedidos Ya were largely relating their own stories: the inspiration behind their business, developing a business model, critical decisions, financing, dealing with unexpected problems and how to overcome barriers in bringing a product or service to market.
The goal of the afternoon session was to give up-and-coming Uruguayan entrepreneurs the practical advice and tools they need to make their businesses successful, and suggest specific steps to take to overcome financial, regulatory and cultural barriers to market.
Pablo Brenner of Globant and Nicolás Jodal of Genexus led another afternoon session of how to structure brainstorming sessions to derive valuable actionable results. Ariel Lijtenstein, Carolina Bañales, Agustina Sartor, Manuel Berger and Rafael Atijas also led an afternoon session on networking and innovation.
According to most participants, the real highlight of the Experiencia event was the high-energy reception that began at 6:30 pm. With live music, refreshments and snacks, the reception was an excellent opportunity to get in some final networking and let loose after a long day. Comedian Tío Aldo entertained the crowd for an hour or so, then DJ Fernando Picón had the crowd dancing for the rest of the evening.
Uruguay has a long tradition of entrepreneurship, and the rousing success of the 2013 "Mega Experiencia" illustrates that the tradition remains strong today. Uruguay was ranked seventh worldwide out of 67 countries in a 2012 ease of doing business survey, and third in Latin America after Chile and Colombia. According to the executive director of Endeavor Uruguay, Laura Raffo, "Becoming a businessperson in Uruguay is like two-edged sword. Although many people feel starting a business is a real possibility, practically speaking they confront significant barriers in the market. It is important to remain aware of these difficulties, so that entrepreneurs are more fully prepared to take their products and services to market."